Docklands Melbourne Digital Agency
Top-rated web design & development specialists.
All of your website essentials sorted in one place:
From high-powered Australian web hosting to 1-on-1 website development and support, Silvercode produces some of the fastest websites in Australia, backed by a range of reliable support services for businesses of all sizes.
Secure your domain names with an authorised Australian registrar. Protect your name and brand from unauthorised use.
Ultra-fast, high-powered Australian web hosting to suit every budget. Enjoy premium, VPS-style web hosting for a fraction of the cost.
Secure your business with world-class email hosting by Google Workspace. One-step sign in and sync across all of your devices.
Our most popular services:
WordPress Design/Development
Perfect for those wishing to build a new WordPress website, re-build an existing website, or convert from another platform.
Ideal for those who need regular or occasional support with their WordPress website.
All websites require comprehensive maintenance to stay secure and perform at their best.
Looking for the fastest web hosting in Australia?
We put our hosting to the test against 5 of our largest/most popular competitors. Our lowest hosting plan outperformed our competitor's high-end business plans in every benchmark.
Want to test it for yourself? Use code
1MONTHFREE
to receive a free month of hosting on any of our
Premium Website Hosting plans
with no obligation to stay. This offer is available to new customers only and is limited to one free account per customer.
Your website's page load speeds are now a tie-breaker metric for search engine ranking.
This means that if Google is determining the rank between two websites, both with high quality content, it will rank the faster page higher. With page load times being more important than ever before, ensuring your website loads quickly is a simple and highly effective way to rise above your competitors.
Register now for a limited time to receive our WordPress Website Speed Analysis service completely for free, and find out what's holding your website back from achieving faster page load times.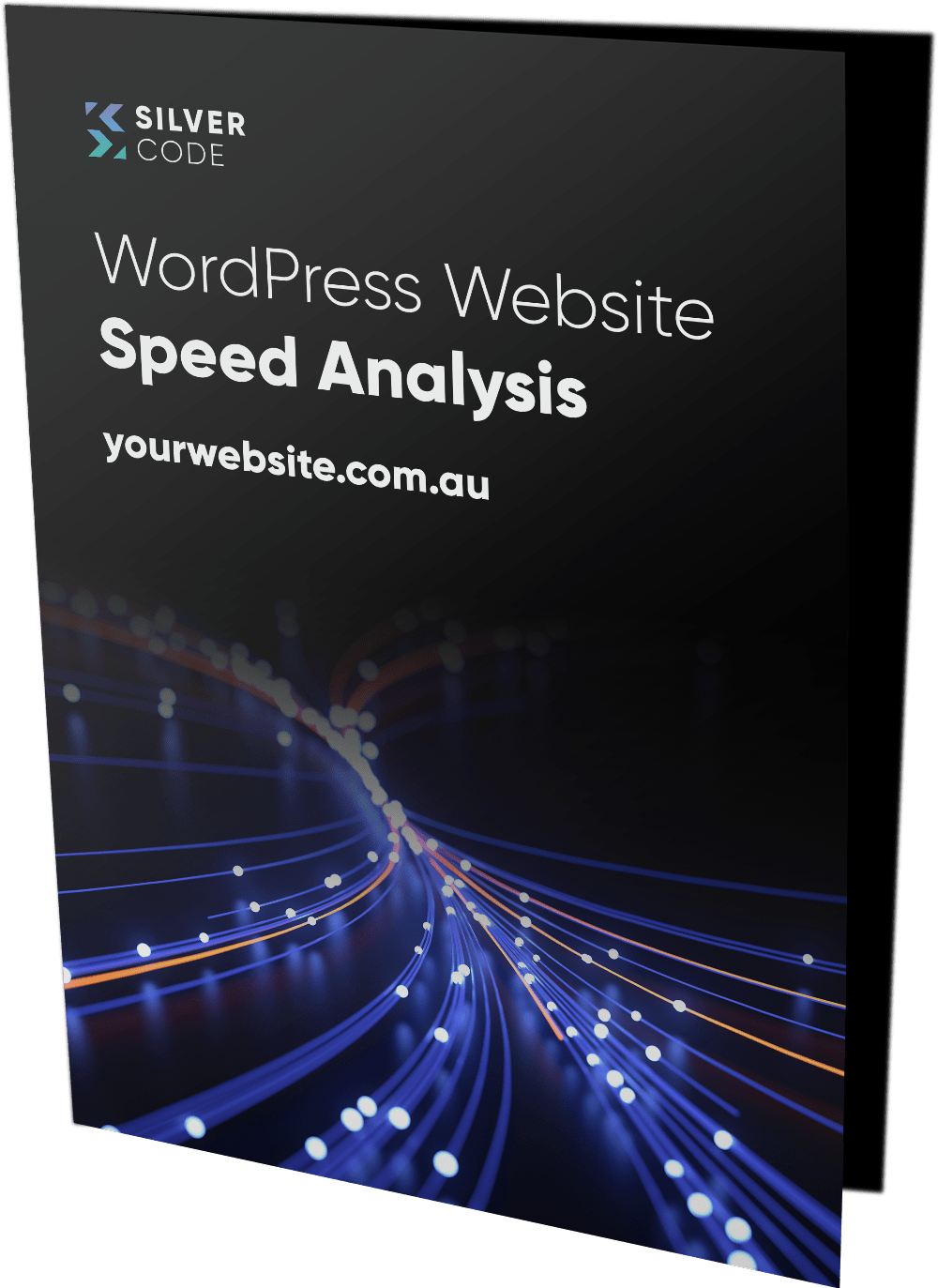 Operating predominantly from our studio in Docklands, Melbourne, Silvercode is proud to be trusted by business all over Australia and beyond. Whether you're looking for local web development services, lightning-fast Australian web hosting or ultra-reliable and accessible support for your online business, we're here to help.
Quality service over profit margin, always.
New generation, limited-population web hosting.
We've taken knowledge and experience from some of Australia's largest hosting companies, and built a hosting network that is faster and more reliable than anything comparable we can find on the market. We use only the best infrastructure, and place ultra-low population limits on each of our servers to ensure VPS-like performance on even our lowest-cost hosting plans.
This is no ordinary web hosting.
What our clients have to say.
Silvercode caters to a range of clients across many regions and industries around Australia (and beyond). Whether you're a new small business just starting out, or an established enterprise, we have a range of solutions and experience to assist you in achieving a highly optimised, reliable and secure online presence.