Docklands Melbourne Digital Agency
Top-rated web design & development specialists.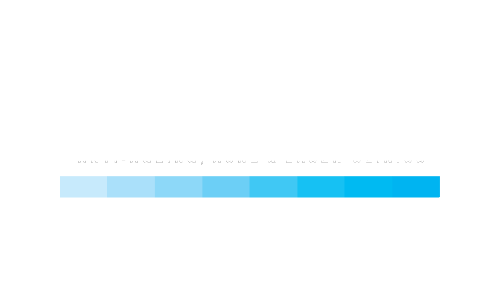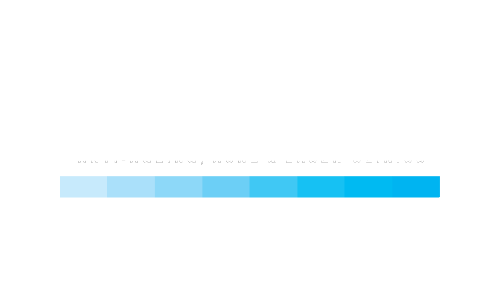 From high-powered Australian web hosting to 1-on-1 website development and support, Silvercode produces some of the fastest websites in Australia, backed by a range of reliable support services for businesses of all sizes.
Enjoy the freedom of running your business with a solid and reliable foundation of support that's always just an email away. Our purpose is to be your single point of contact, providing professional, consistent and reliable services to Australian businesses of all sizes.
Secure your domain names with an authorised Australian registrar. Protect your name and brand from unauthorised use.
Ultra-fast, high-powered Australian web hosting to suit every budget. Enjoy premium, VPS-style web hosting for a fraction of the cost.
Secure your business with world-class email hosting by Google Workspace. One-step sign in and sync across all of your devices.
WordPress Design/Development
Perfect for those wishing to build a new WordPress website, re-build an existing website, or convert from another platform.
Ideal for those who need regular or occasional support with their WordPress website.
All websites require comprehensive maintenance to stay secure and perform at their best.
Looking for the fastest web hosting in Australia?
We put our hosting to the test against 5 of our largest/most popular competitors. Our lowest hosting plan outperformed our competitor's high-end business plans in every benchmark.
Want to test it for yourself? Use code
1MONTHFREE
to receive a free month of hosting on any of our
Premium Website Hosting plans
with no obligation to stay. This offer is available to new customers only and is limited to one free account per customer.
Your website's page load speeds are now a tie-breaker metric for search engine ranking.
This means that if Google is determining the rank between two websites, both with high quality content, it will rank the faster page higher. With page load times being more important than ever before, ensuring your website loads quickly is a simple and highly effective way to rise above your competitors.
Register now for a limited time to receive our WordPress Website Speed Analysis service completely for free, and find out what's holding your website back from achieving faster page load times.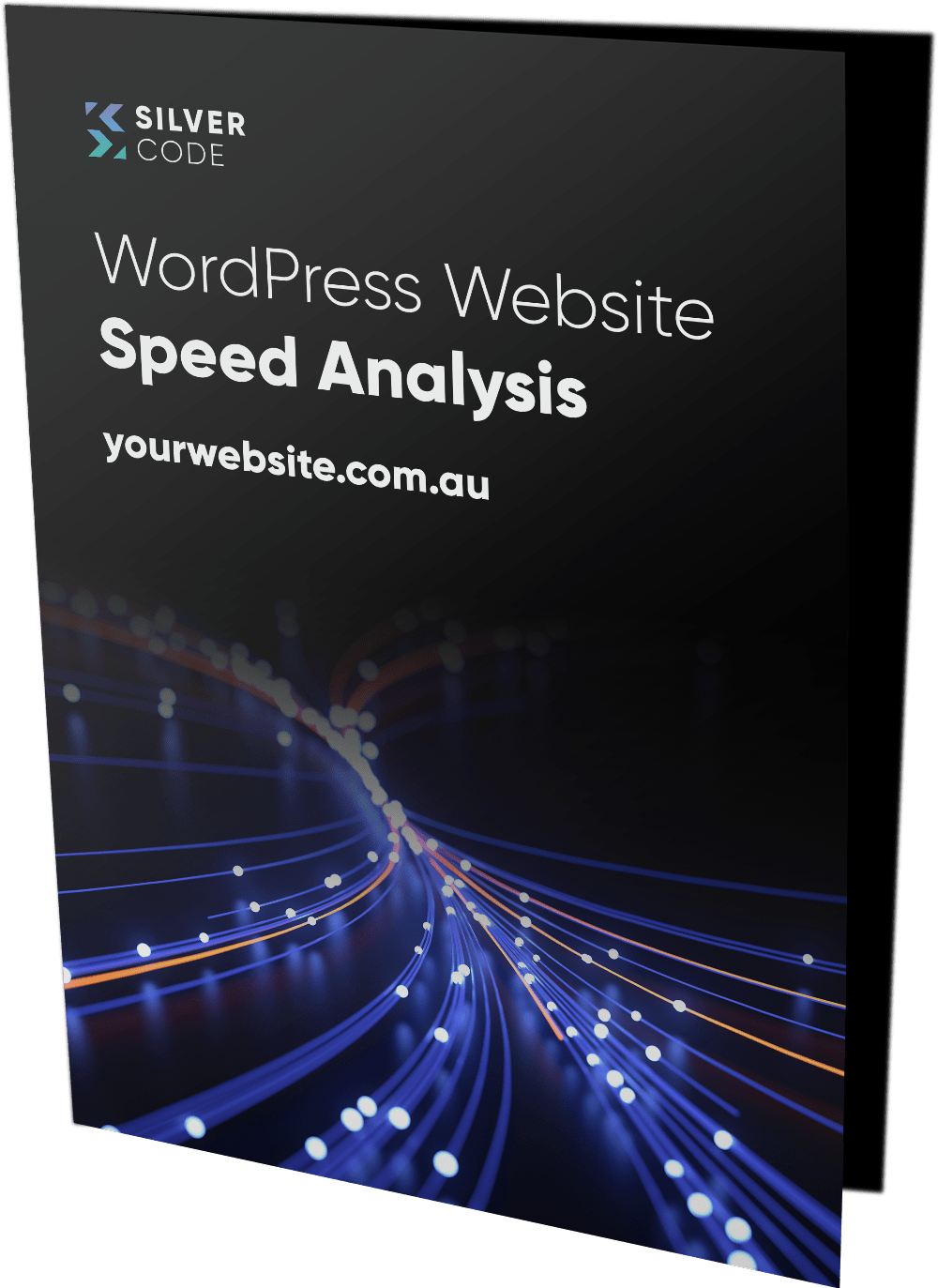 Operating predominantly from our studio in Docklands, Melbourne, Silvercode is proud to be trusted by business all over Australia and beyond. Whether you're looking for local web development services, lightning-fast Australian web hosting or ultra-reliable and accessible support for your online business, we're here to help.
Quality service over profit margin, always.
New generation, limited-population web hosting.
We've taken knowledge and experience from some of Australia's largest hosting companies, and built a hosting network that is faster and more reliable than anything comparable we can find on the market. We use only the best infrastructure, and place ultra-low population limits on each of our servers to ensure VPS-like performance on even our lowest-cost hosting plans.
This is no ordinary web hosting.
What our clients have to say.
Silvercode caters to a range of clients across many regions and industries around Australia (and beyond). Whether you're a new small business just starting out, or an established enterprise, we have a range of solutions and experience to assist you in achieving a highly optimised, reliable and secure online presence.
Absolutely brilliant! Silvercode have not only created my ideal website but continue to work closely with any requests or queries I may have. Their response time is first class and the ongoing support has been amazing. They have made this process so simple and I could not recommend them more highly.

Daniela Frisina
01:02 22 Feb 21
When I was looking at getting a new website built, I really needed someone in Australia. Someone who would listen to what I needed but, also advise me on the best practices to ensure my customers had an easy shopping experience.I found that with Silvercode. They listened and advised and I was extremely pleased with the outcome. Not only that, but they didn't disappear after it was done. I know WordPress and Woocommerce need to be updated for security and other releases and so their maintenance plan was ideal for people who are busy and don't have the experience to do that. They just took care of it for me and send me a report each month.I would highly recommend them.Tony FThe Sam Loyd Companysamloyd.com

Where do I start? Silver ode took all the pain out of getting my website sorted. I had nightmare after nightmare with weebsquare and spacely and all those other ones without any support where you do all the work. Thanks to the team, love my new site and sales are trending up!

I've been working with Silvercode for several months now, having engaged them to provide support and maintenance for the website of the company I work for. Responses are always very prompt, and so far they've solved every single problem and fixed every mistake I've made almost instantly! Jack is very professional and polite, and very patient! Highly recommend Silvercode to anyone needing maintenance or a full rebuild of their website.

Caitlin Williams
04:15 28 Jan 21
What a great team to work with! Very happy with the consistent service received and how responsive they are.

Bethany Henry
07:45 25 Aug 20
The Silvercode Team have been amazing for our Business. Very professional, reliable, quick to action and very pleasant to deal with. They redesigned our website and provide amazing support to ensure that when something goes wring you have someone to rely on! Thank you Silvercode for your superb and effective website design, your tech support and great service and communication.
We highly recommend Silvercode! Let me start by saying that if there was 100 stars instead of 5 I would have elected all of them and more! For a Millennial, I truly had no concept of technology and the power of the online world. This was until I found Silvercode, the true leaders in web design. From the very beginning they were a clear stand out amongst the crowd of web designers, but I knew instantly that I wouldn't get this level of service anywhere else. They were so understanding of my online skills, or lack there of, and where with me every step of the way. Creating my website from scratch they made the most beautiful, modern and accessible piece of online art. The greatest part of this experience is they manage my site for me!

Melissa Davidson
20:59 12 Oct 18
I tried to give a 6 star rating but it maxed out at 5.Before engaging Silvercode's services, my website was in complete disarray and my previous website guy was giving me the runaround. Silvercode built me a professional website that actually works, while being a joy to deal with.I don't dare contemplate what I would have done if I hadn't heard about Silvercode!

Simply amazing! Silvercode created my website to look exactly how I wanted. They manage my site ongoing and I receive updates monthly. It is great to have the peace of mind knowing that someone is looking after all of the technical stuff. Always super helpful and accommodating. Highly recommend!!

Georgie Andrews
11:19 10 Oct 17
Looking for a modern website design that is constantly updated at no additional cost? I love the fact that the design and maintenance is part and parcel of using Silvercode. This is a massive point of difference to any other website design company and a no brainer in my opinion. The fact that they can design an awesome website and have the technical expertise to maintain it as such a high level constantly ensures I never worry about it. Any changes I want are done within a 24hr time frame and nothing is ever an issue. You've got nothing to loose by giving them a go and I have no doubt you will not be disappointed!

Feng Shui Living
11:14 10 Oct 17
Just amazing. So incredibly professional and a total joy to work with! Just over a week since I first made contact, to having my new, perfect website live. Silvercode's a keeper!

Ames Starr
20:52 18 Jan 17
We have hired Silvercode to look after four of our websites and all I can say is that their work ethic is amazing. I just love working with people that get the job done and know what they are doing. Couldn't recommend them highly enough.

WigginsKeenan Real Estate
09:37 28 Dec 16
After Silvercode managed my husband's business for a few years, they were my first call when I decided to start my own. The service has always been excellent, and continues to grow all the time. A few times a year, an email will come through to mention some upgrades have been done, such as a new technology being installed on our sites that has made them a bit faster etc. It's the little things and knowing someone is always not only looking after it, but actively finding ways to improve it too without charging us anything extra, is what sets Silvercode apart.

Justine @ Red Jar Creative
08:26 28 Dec 16
I'd highly recommend Silvercode. they did an amazing job with my website, took a lot of care and attention, but on top of that, was highly informative, explained all the options avaliable eloquently, and was excellent at being responsive in terms of service and brainstorming. They are brilliant, and I couldn't recommend them any more!

Andre Harrison
01:46 27 Dec 16
Since I've had Silvercode looking after my website it's given me the time to concentrate on my Travel Blog. I don't have to worry about the back end of my website and any work i email through gets completed with 24hrs. Most of the time it's completed in just a few hours. Very impressed with their web design skills too.

Rachel Brown
01:15 21 Dec 16
Silvercode have built my new website and manage my website and email hosting. They have always provided exceptional service and I have no hesitation in recommending them to anyone who wants to ensure that their website and email security, storage and usability is in excellent hands. It is so comforting knowing that I have these crucial aspects of my business being looked after which allows me to concentrate on my area of expertise - Feng Shui.

Carolyn McCallum
20:38 20 Dec 16
Silvercode look after all of our email and website and have done for many years now. They are extremely affordable and save us from having to pay expensive IT consultant fees. It's important for us to have support on hand anytime and know it's not going to cost any extra to get some help when we need it. Also handy to be able to just send a simple email to get updates done to our website and know it'll be done within a couple hours. Would recommend them to any business who needs a website and wants it to be well looked after.

Ian Redmond
09:58 14 Dec 16
Finding a reliable web designer is no easy task. Design, development and getting the website "just right" is extremely important to me. Throughout the whole process I was incredibly happy with the communication, advice and support. The result is that my website is exactly the way I want it. Silvercodes ongoing support is second to none. I have had some terrible experiences with web designers in the past, but Silvercode has restored my faith in communication, customer service and skills. They are responsive and reliable. I trust Silvercode and that is something I could have said about previous experiences. Thank you so much to Stephanie and the team. Jeanette Mundy

Jeanette Mundy
05:28 13 Dec 16
It's like a new lease on life. Less stress and more time to concentrate on blogging. Service is personal yet ultra professional. So happy i found them ! Silvercode has played an instrumental part in the launch of our new brand "myscaffold"offering a fresh, functional and eye catching electronic shop front. Always going above and beyond to deliver a quality and cost effective service. I try not to tell to many people, as I want my business to have that edge over others